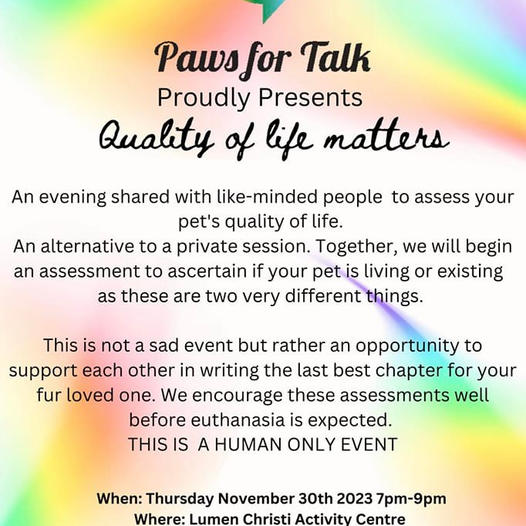 An evening shared with like-minded people to assess your pets quality of life.
An alternative to a private session.
Together, we will begin an assessment to ascertain if your pet is living or existing as these are two very different things.
This is not a sad event but rather an opportunity to support each other in writing the best last chapter for your fur loved one.
We encourage these assessments WELL before euthanasia is expected.
Now… is the perfect time to begin these assessments. $75.00 includes your copy of 'Fur the Broken Hearted' containing the assessment needed and pen.
Refreshments included.
Please email pawsfortalk@outlook.com
Or phone Nikki 0418 534 058 to secure your seat at this beautiful event.